OEDC Newsletter - February 2013
2/1/2013
About Us | Available Properties | Vacancy Rates | Business Assistance | Events | News | Contact

February 1, 2013
Orange Economic Development Corporation

Activity Update
The beginning of the new year is always an extremely busy time and the OEDC is kicking its marketing activities into high gear. These activities include:
OrangeLife Magazine - We are currently working on advertising sales and article preparation for the June Issue. You may advertise with us for as low as $350. The deadline for Ads is April 1st, but don't wait. Call us now! If you need a copy of our latest issue of OrangeLife, you can pick one up at our office or we can mail one to you.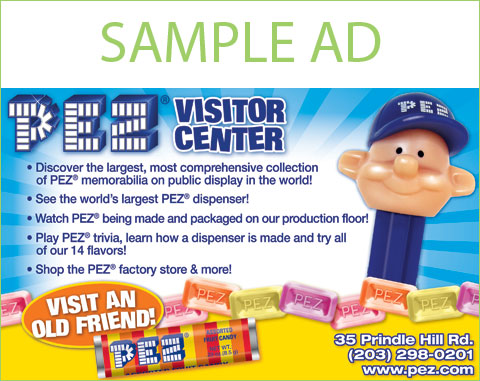 12th Annual Business Expo - The office is currently soliciting Sponsorships for the 2013 Business and Community Expo. The event will be held at High Plains Community Center, 525 Orange Center Road, Orange, on June 12, 2013, from 11am to 4 pm. Booth cost is $300. You may sign up online now at Expo Registration or you may call the office at (203) 891-1045.
IMPORTANT NOTICE: Businesses will be able to sell products and their services on site of the Business & Community Expo. We have room for 54 Booths and we expect to receive 600+ visitors throughout the day.

Boston Post Road Banner Program - Here is your opportunity to advertise your business on our busy Boston Post Road. Each Banner is specifically designed to accommodate your company's logo or product information. The cost for the year long banner placement is $600, which includes the cost of design and printing. There are 36 Banner placements available each year and they are sold on a first come, first served basis.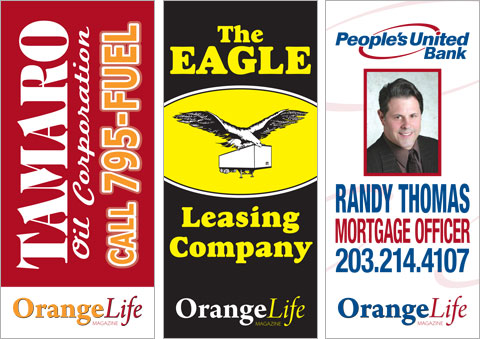 If your company wishes to participate any of these activities, please call Paul or Annemarie at (203) 891-1045.
Orange Economic Development Corporation
605A Orange Center Road, Orange, CT 06477 Phone: (203) 891-1045 Fax: (203) 891-1044
Email: pgrimmer@orangeedc.com Web: OrangeEDC.com
---
1/8/2013
OEDC Newsletter - January 2013
«
previous
4/1/2013
OEDC Newsletter - April 2013
next
»