Orange Artisan Fest & Vendor Fair - 2023
3rd Annual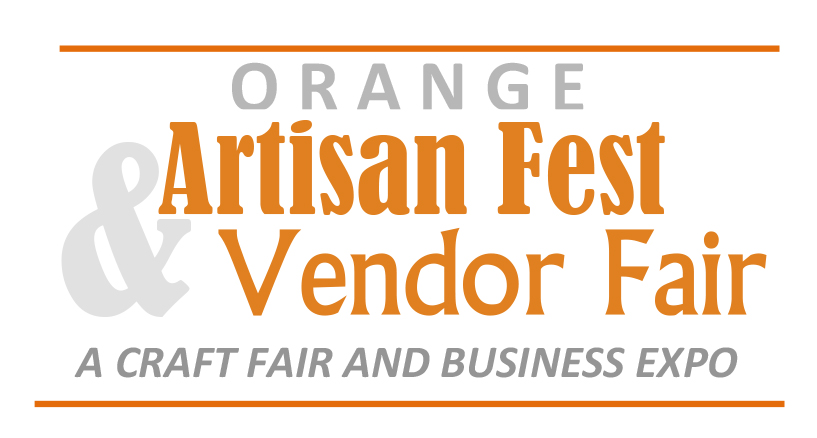 Thursday, June 22, 2023
Orange Fairgrounds & Pavilion, 525 Orange Center Road, Orange
2:30 pm to 6:30 pm
An all-outdoor business and community event with
small business vendors, artisans, makers, farmers,
live music, and food trucks
Schedule
2:30 - 6:30 Event Hours: Shop, Network, & visit with artisan, business & farm vendors
3:30 - 4:00 Demonstration: To Be Determined
4:30 - 5:00 Demonstration: To Be Determined
6:00 - 8:00 Concert: To Be Determined under the Gazebo
6:30 Vendor Breakdown
Food trucks will stay during the concert
___________________________________________________________________________________________
BECOME A VENDOR
Showcase your Products and/or Services
Sell Products On Site
Network with Visitors and Vendors
VENDORS
Exhibitor Space includes:

:
6-foot table with skirted tablecloth & 2 chairs

Company marketing materials included in event bags

Company information included in Program Guide

Company name listed in Artisan ad in OrangeLife Magazine (information required by 4/1 to be included in magazine)
FOOD TRUCKS
We take one food truck in each food category, as we don't want to have competing food trucks. Any interested in participating, need to provide a certificate of insurance to us and aply for a Town of Orange Health Department temporary food service permit.
If needed, review the Town of Orange Compliance Guide for Temporary Food Service.
____________________________________________________________________________________________
BECOME A SPONSOR:
Become a Sponsor and receive sponsor benefits as well as vendor space
Sponsorship levels from $250 to $5,000 are available
Gold: Economic Development Commission
Silver: Taylor Rental
Band:
Bag:
Program:
Bronze:
Pewter:
Questions or for more information, call us at 203-891-1045
________________________________________________________________________