OEDC Newsletter - November 2022
11/16/2022
Upcoming Boston Post Road Reconstruction
Briefing Invitation to Businesses Affected
Businesses and property owners residing on the Boston Post Road from Lambert Road to the Milford border are invited to attend this informational meeting. Registration is required (for headcount purposes) at REGISTER HERE.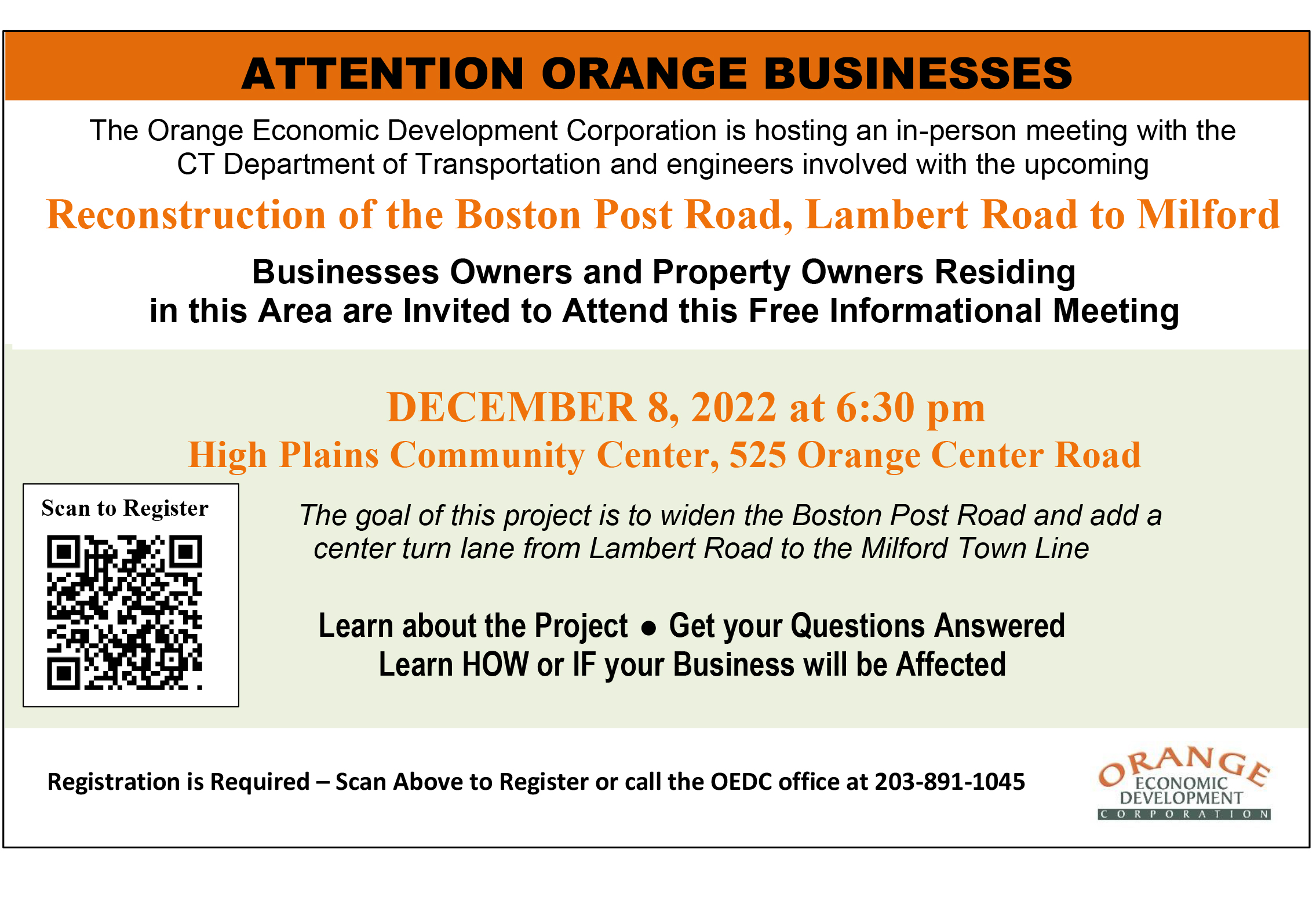 Orange Holiday Market and Craft Fair 11/17 3:30 - 6:30
Stop by High Plains Pavilion for the 3rd Annual Orange Market and Craft Fair and start your holiday shopping early. Visitors can expect a mix of craft and farm market vendors, holiday music, and selfies with Santa at our Holiday Selfie Station. Santa will be present from 4:00 - 5:00. Moon Rocks Sweets trucks will be on hand selling sweets and hot beverages. Fun for the whole family! Thank you to Patriot Bank and 24/7 Entertainment for sponsoring the selfie station and holiday music.
Click here for our LIST OF VENDORS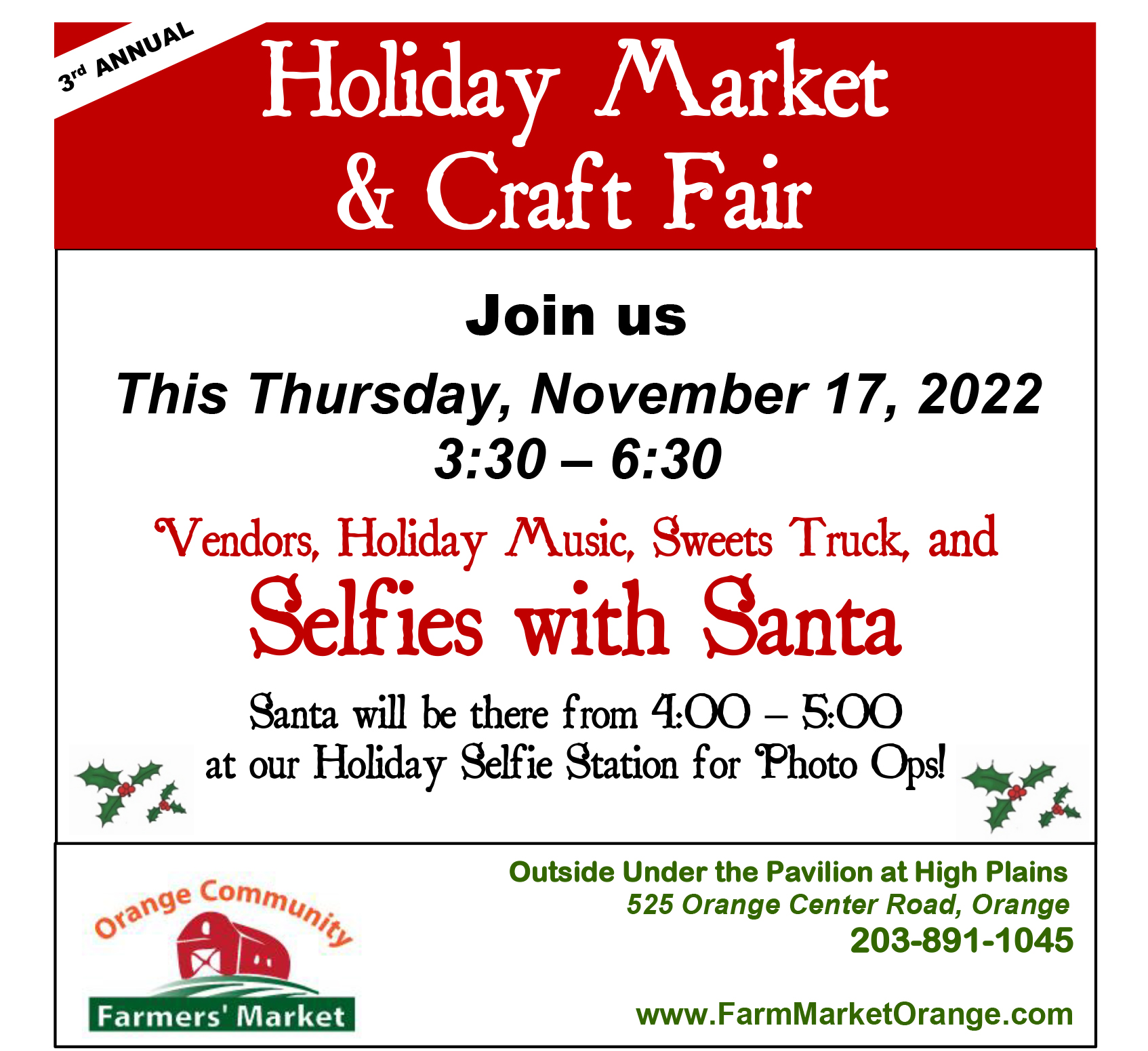 THE WINTER ISSUE HAS ARRIVED!
Be on the lookout for our winter issue that gets delivered to every resident, business and PO Box in Orange. Read past issues at ORANGELIFE MAGAZINE.
---
8/29/2022
OEDC Newsletter - August 2022
«
previous
2/8/2023
OEDC Newsletter - February, 2023
next
»