Two New State Programs: PPP #2 & STEP
12/23/2020
Getting the word out on a few new state programs, and happy holidays and good health for the new year!
ROUND 2 - PAYCHECK PROTECTION PROGRAM (PPP):

Similar to the federal program rolled out in March 2020, Round two of the Paycheck Protection Program (PPP) will be available in 10 days. The purpose of the program is to provide cash-flow assistance through federally-guaranteed loans to employers who maintain their payroll during this emergency. If employers maintain their payroll, the loans will be forgiven. This round of federal funding allocates $284 billion to assist businesses in maintaining staff during the pandemic. The covered period is through March 31, 2021. Businesses that received PPP in the first phase ARE ELIGIBLE to apply for funding in the second phase. This fully forgivable loan is capped at $2 million per business. Interested businesses should immediately talk to their bank. When the grant program becomes available, application information will be available HERE. Anyone interested in applying should begin gathering documentation now in conjunction with your bank. Read ROUND 2 PPP LOAN INFORMATION.
STATE TRADE EXPANSION PROGRAM (STEP): Any small business that is looking to sell goods and services to the global marketplace in 2021, review the Connecticut STATE TRADE EXPANSION PROGRAM (STEP) information.Funded in part by the U.S. Small Business Administration (SBA), STEP will help qualifying small businesses start or expand their international trade activities. Businesses may be reimbursed for 75% of eligible expenses up to a maximum of $7,500 per activity and can apply for more than one STEP activity in a program year, for a maximum value of $15,000 per company. APPLY HERE
All the best to you this holiday season from the Orange Economic Development Corporation.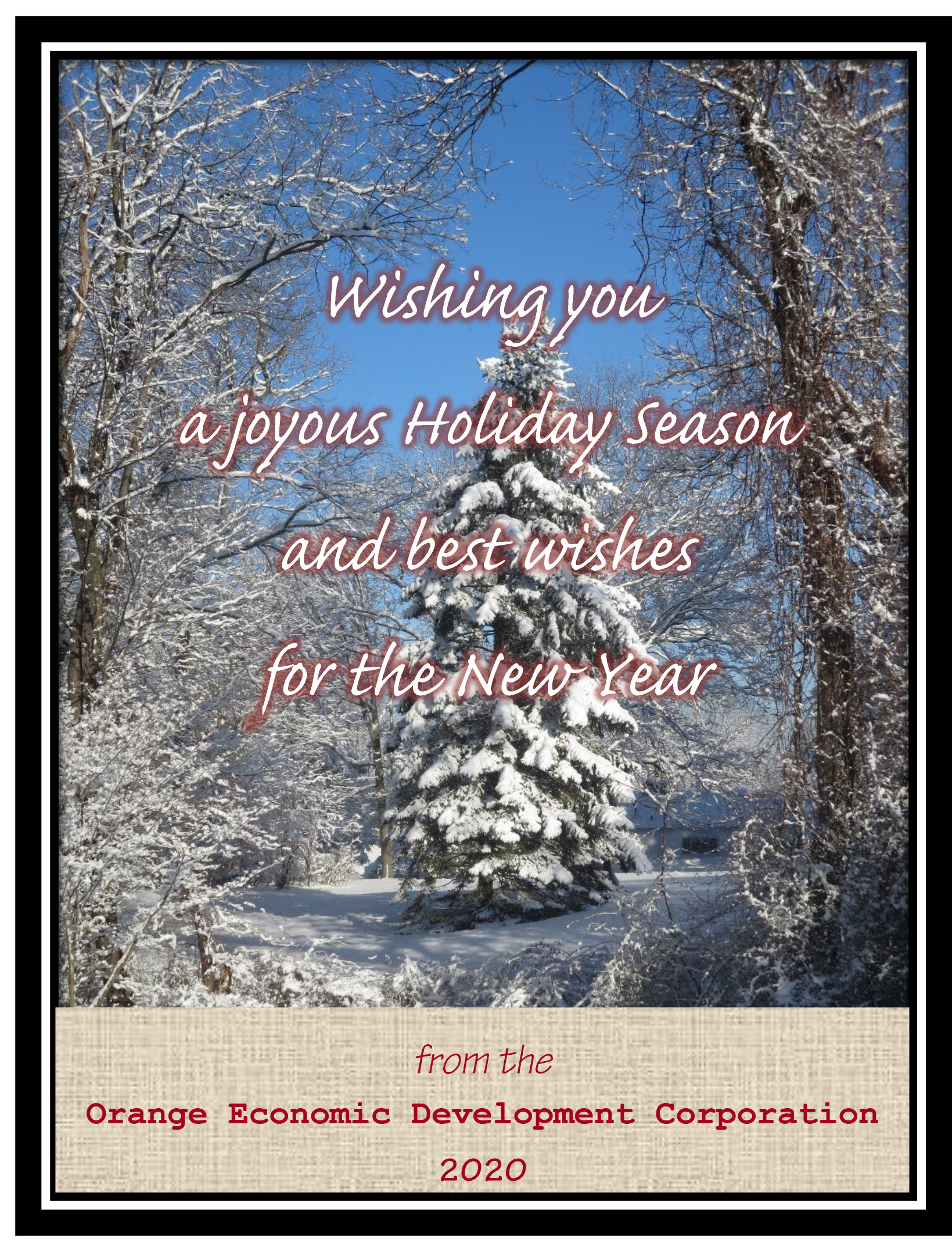 ---
11/25/2020
News from the State & the OEDC
«
previous
5/3/2021
COVID Restrictions Update / Restaurant Revitalization
next
»