OEDC Newsletter - November Edition
11/5/2012
About Us | Available Properties | Vacancy Rates | Business Assistance | Events | News | Contact

November 5, 2012
OEDC Newsletter - November 2012
New Business Growth in High Gear

The year 2012 is turning out be spectacular in terms of new business growth within the Town of Orange. At this point the town has welcomed over 25 new businesses to the community thus far. A few of the most recent openings include:
Lushe's Diner - 285 Boston Post Road,

Orange Music Studio - 501 Boston Post Road, and


PetSmart - 53 Boston Post Road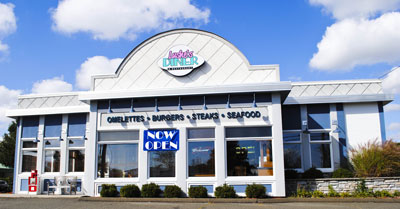 The town is not yet done welcoming business yet, later on this month Wild Acorns - 516 Boston Post Road and Chef's 449 Boston Post Road are scheduled to open. These new business openings are also reflected in the retail vacancy rates which have dropped from 8.07% to 7.54% so far in 2012.

OrangeLife Magazine - December Issue Coming Soon

The magazine is scheduled to arrive to Orange residents and businesses the week of November 19th. The 64 page, full color - glossy magazine We would like to thank all of our advertisors for the

OEDC has purchased four magazine racks for additonal copies to be placed at a few local businesses and the High Plains Community Center and the Case Memorial Library . As always, additional copies are available through our office.


GreenSprays Develops Organic Pesticides
GreenSprays, founded by Orange resident Stacy Skoldberg, has developed org
anic lawn treatment products such as tick sprays, no-film natural deer sprays, organic fertilizer, compost tea and traditional products for weed and grub applications.
Three years ago there weren't any organic and natural alternatives available to the commercial market. Skoldberg teamed up with Frank Clancy, a licensed arborist and ornamental turf applicator with 15 years experience, to find an alternative to traditional toxins. They spent those years on research and testing before launching the products and the company in June of this year.

The company gives back 5% of their product purchase to the Wounded Warrior Project. GreenSprays serves both residents and businesses. If you're interested in finding more information about Greensprays, please check their website at www.greensprays.comor you may call them at 203-916-3666. Follow them on Twitter @ greenspraysllc or on Facebook at www.facebook.com/greensprays.

range Economic Development Corporation
605A Orange Center Road, Orange, CT 06477 Phone: (203) 891-1045 Fax: (203) 891-1044
Email: pgrimmer@orangeedc.com Web: OrangeEDC.com
---
9/17/2012
OEDC Newsletter - September Edition
«
previous
1/8/2013
OEDC Newsletter - January 2013
next
»