OEDC Newsletter - May 2013
5/8/2013
About Us | Available Properties | Business Directory | Business Assistance | Events | News | Contact

May 8, 2013
Orange Business Expo
May 8, 2013



Orange Business & Community Expo @ High Plains Community Center
Join Us Wednesday, June 12, 2013
11:00 am to 4:00 pm

Only 11 Booths Remain

The OEDC 's 12th Annual Orange Business & Community Expo is receiving excellent support from the community, which includes our sponsors, vendors and the general public. We are putting the finishing touches on our booth layouts, advertising, and seminars.
At this time, we only have 11 Booths remaining to be sold. We expect these final booths to sell quickly, especially once businesses find out that there are so few remaining. In addition to the private vendors, we are also making space available to several town departments and commissions.
The Expo, which is open to the public is scheduled for Wednesday, June 12, 2013 from 11:00 am to 4:00 pm at the High Plains Community Center located at 525 Orange Center Road. We anticipate a crowd of 500+ people to join us for the 1 day affair.
To register for a booth please follow the link to the Booth Registration Page



Event & Activity Schedule

»
Seminars
11:45 AM - 12:45 PM: Mastering Quickbooks by Dressler Santaus, LLC

1 PM - 1:45 PM: Go Mobile - Building Apps for your Business by In your Phone Mobile Apps


2 PM - 2:45 PM: Building your Brand Name by Red Rock Marketing

3 PM - 3:45 PM: Overcoming Stage Fright by Toastmasters

» Beardsley Park Zoo - Petting Zoo (All Day)

» Restaurant Gift Pack Raffle (x2) (Drawing at 3:45 pm)

» Helping Hands Donation Collection Center - All Day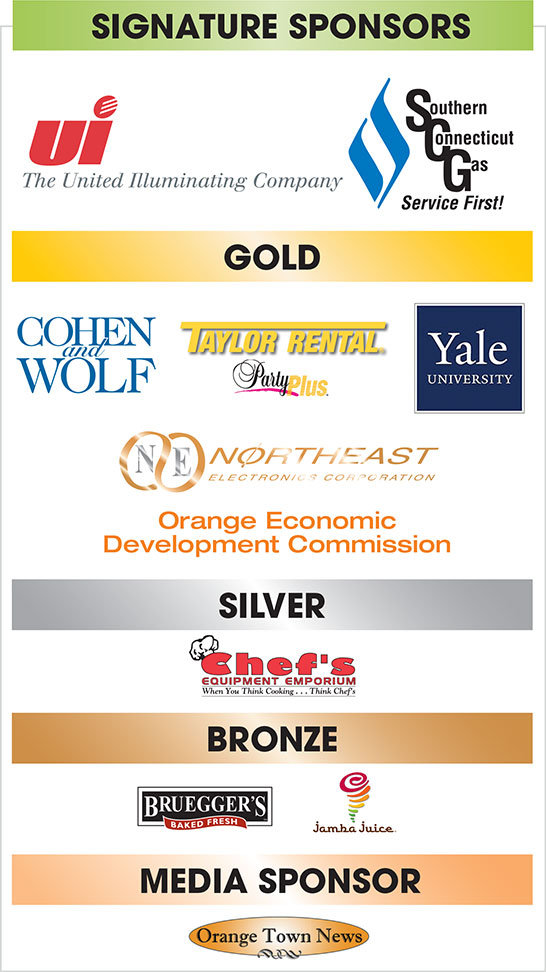 Businesses interested in attending this year's event may sign-up online or contact at Mary Bialy or Paul Grimmer at (203) 891-1045.

IMPORTANT CHANGE: Businesses will be able to sell products and thier services on site of the Business & Community Expo. We expect to be able to sell up to 56 Booths and we expect to receive 500+ visitors throughout the day.
Orange Economic Development Corporation
605A Orange Center Road, Orange, CT 06477 Phone: (203) 891-1045 Fax: (203) 891-1044
Email: pgrimmer@orangeedc.com Web: OrangeEDC.com
---
4/1/2013
OEDC Newsletter - April 2013
«
previous
8/15/2013
OEDC Newsletter - August 2013
next
»