Orange Restaurant & Business Week
Takes place May 28th to June 20th, 2022
Price fixed price menus and specials at some of your favorite Orange restaurants will take place the end of May for one week, while at the same time, Orange businesses are offering sales and offers, all in celebration of the Town of Orange's Bicentennial celebration happening this summer. Support these local businesses and celebrate the town's 200th anniversary!
Each participating business and restaurant sets their own specials, menus, offers and pricing. Reservations at restaurants are strongly recommended, so book your table soon!

Be sure to check this list frequently to see who is participating. Links to their website are on this list and their offers are below!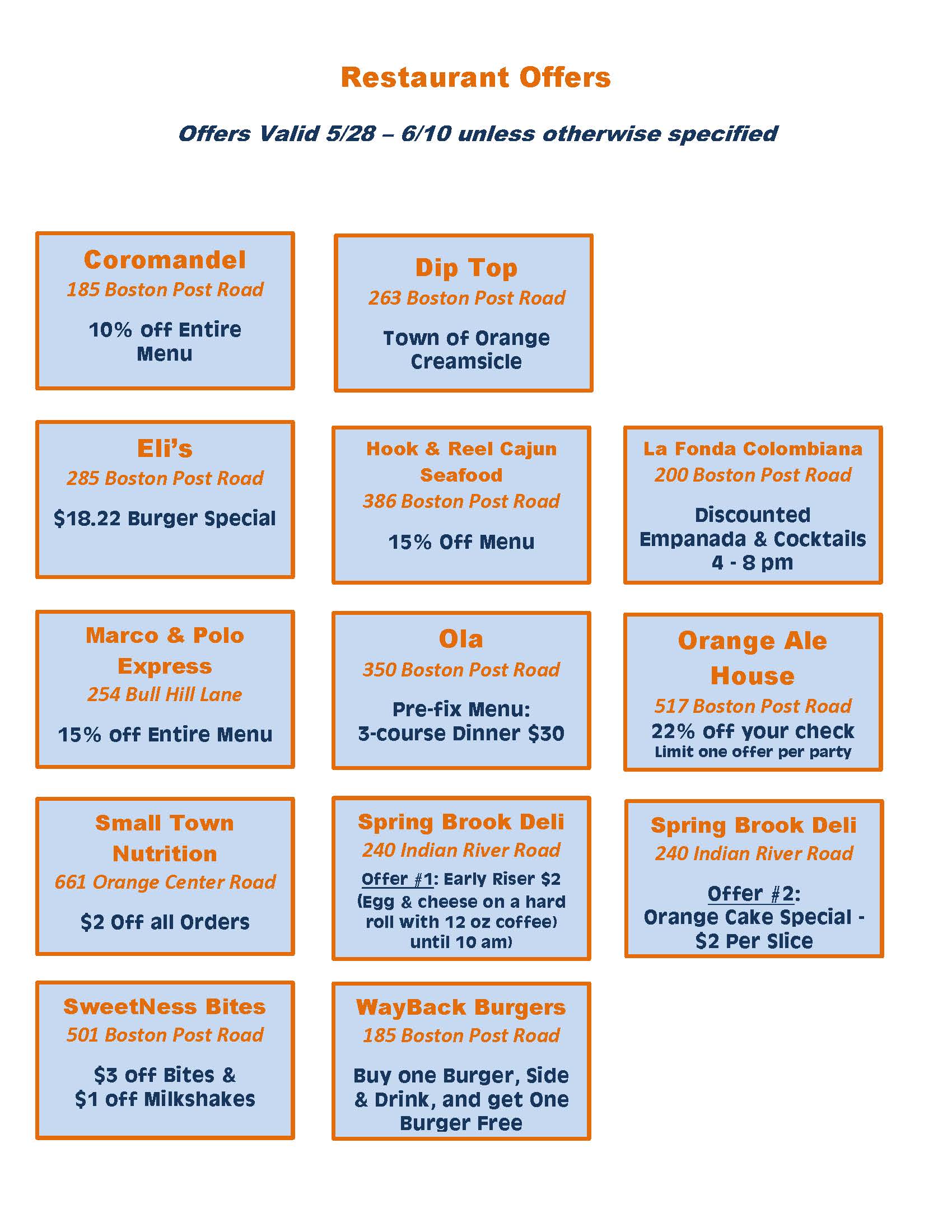 ______________________________________________________________________________________